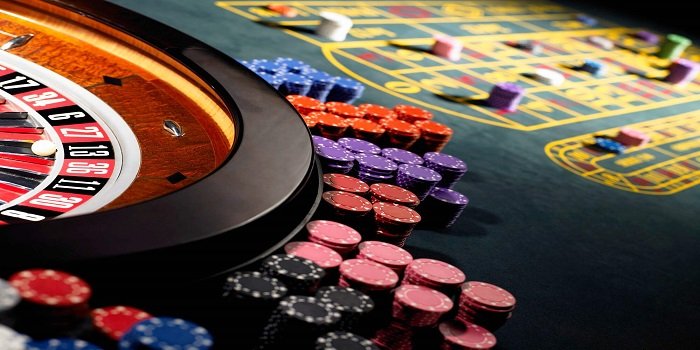 Play GetLucky or List Vouchers
You can play GetLucky by entering your username, password and game voucher in the fields below. If you are not sure of your current vouchers, you can display them by entering your username and password and clicking the "List Voucher" button.
Username:
Password:
Voucher#:
Important
If you have won a cash prize, casino account, bonus deposit, match deposit, merchandise, bonus plays or lotto tickets you will receive an email shortly confirming your win. Please be patient and wait for the email. When you receive the email just follow the instructions to claim your prize.
If you have won GG Points, more GetLucky plays or bonus Free Slots plays they will be credited to your account. No email will be sent in regards to these particular prizes.
Need more GG Points?
Lost your login name and password?
GetLucky
Fill in all the fields and play the game.
List Vouchers
Fill in name and password to display the last 50 vouchers issued to you.
Convert Vouchers
Fill in the fields with a Gift Voucher number to have it converted to an equivalent value of GetLucky Game Plays.
Free-Lotto Weekly Sponsors – Win Cash & Prizes!
Welcome to the GoneGambling Free-Lotto Inscrivez-Vous Sponsors page. You're quite welcome to play one Free-Lotto ticket with each sponsor once each week. Just click on each sponsor's name to play a ticket with them. You can view your unclaimed prizes and tickets played. Once you have played your bonus tickets you can continue to play more free tickets until you have played at all available sponsors for the week. Please read our rules prior to playing any tickets.
Win Instant Prizes!
Every time you play GoneGambling Free-Lotto you'll also get to play a new instant win game we've developed. It's easy to play. Just look for the popup game window after you enter your lotto ticket with each sponsor.
We require your email address so you can play this game. Your email address enables us to contact you when you win.
Free Competition – winners drawn daily.
Question: What do World for Gamblers, Cash Casino Web, Casinomeister, Gambling-Pair-A-Dice, Reviewed Casinos and GoneGambling have in common?
Answer: They're giving you a FREE chance to win FIVE Feature GetLucky vouchers from GoneGambling. You could win up to $1,000 CASH playing GetLucky at GoneGambling.
Every day our computer randomly selects a winner from the entries received. You may enter this Free Competition once each day. To enter all you have to do is type your email address in the box below and press the "Enter Free Competition" button once. We will then confirm your entry by email and that's all there is to it.
GoneGambling Members will be credited with 25 GG Points for entering this Daily Competition. You must use the same email address to enter this competition as the address listed in the GoneGambling Members Database.
Prizes, Prizes, Prizes! Cash Salad Slot
There are more prizes than you can imagine on the Cash Salad Slot Machine! You can win GG Points, GetLucky Vouchers, Onion Bets, Random Jackpot Prize Entries, FREE Casino Accounts and Bonus Deposits!!!
You decide how much you want to wager per spin, between 1 and 10 GG Points. The more you wager, the more POINTS you can win. Although wagering more than 1 GG Point does not multiply any prizes other than GG Points, it does apply to the two and three Oranges GG Points Progressive Jackpots! Any other prizes won will be paid according to the prize table below, regardless of the amount wagered.
New Members are awarded 1,999 GG Points upon signing up. Sign up now for Free Membership.
Slotland Bonuses Galore!
There are now FOUR Progressive Jackpots up for grabs on the Cash Salad Slot Machine! Slotland is the sponsor of all FOUR Jackpots! You can win a Bonus Deposit of up to $1,000!
To qualify for any of the Slotland Jackpots, you must have deposited and played $100 of your own money with Slotland in the past 30 days. Previous Bonus Deposits won with GoneGambling, or accounts won through the Auction Room, do not qualify as your own money. In addition to deposit requirements, you must have your Slotland ID typed (and saved) in the Members Only Area PRIOR to winning any Bonus Deposits.
Jackpots are automatically awarded to the winning player only if the player has typed his or her Slotland ID in the Members Only Area. If a Mini, Minor, Major or Mega Jackpot is won by a member who does not have a Slotland ID entered in the Members Only Area, then half of the amount of the Jackpot will be automatically transferred to the Dealer Bonus section of the Slots. (See Dealer Bonus section below.) This amount will be awarded to the first person to light his or her FIFTH Dealer Bonus. Again, the winner has to meet the eligibility requirements above.
Other Bonuses!
Although Slotland is the major sponsor of the Cash Salad Slots, it isn't the only casino from which you can win a Bonus Deposit! You can win a $10, $15, $25 or $50 Bonus Deposit with Casino Fortune, Fortune Room Casino, Mapau Casino, Miami Beach Casino, Palace of Chance, Royal Vegas Casino, Slotland, Vegas Palms Casino or Vegas Villa Casino. Simply match two of the same Jackpot symbols as shown in the prize table below.
To be eligible for Bonus Deposits with a casino other than Slotland, you must have deposited and played $50 of your own money with the sponsoring casino in the past 30 days. You must also have your casino account number typed and saved in the Members Only Area prior to winning.
Free Accounts!
You can win a $10, $15, $25, or $50 FREE casino account with Casino Fortune, Mapau Casino and Miami Beach Casino by lining up two or three stacks of coins, of the same color, as shown in the prize table below.
You are only eligible to win a FREE account if you, or any members of your household, do not already have an account with the sponsoring casino. Other important conditions apply and will be provided in the winning email from GoneGambling or by the sponsoring casino.
Start Playing Now
Type in your GoneGambling username and password. Select the amount of your bet and click on the keys to log in to the Cash Salad Slot Machine.