Pixi spotted on Walmart sheves days early
Looks like in addition to all of the 3rd party retailers getting the Palm Pixi in early Walmart has gotten them in and are even putting them on the shelves. Someone over at PreCentral has gotten a picture of it on the shelves but are reporting that with the handset not in the system for sale that the customer was unable to purchase it.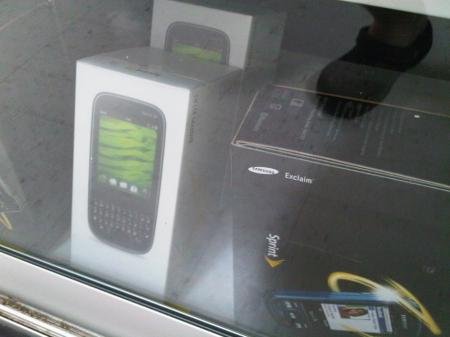 Walmart is notorious for selling various items (electronics) before the specified release date. The Pixi officially launches on Sunday but we know without a doubt that many will be able to get their hands on them at some point before then through manipulating a unsuspecting worker or bribery. I myself have been guilty of talking people into selling things before hand if possible.
If you are just dying to get your hands on the Pixi before the bulk of the US can even thing about purchasing it by all means don't let anyone stop you. A pre-release device feels oh so good and you have bragging rights for at least a few days.